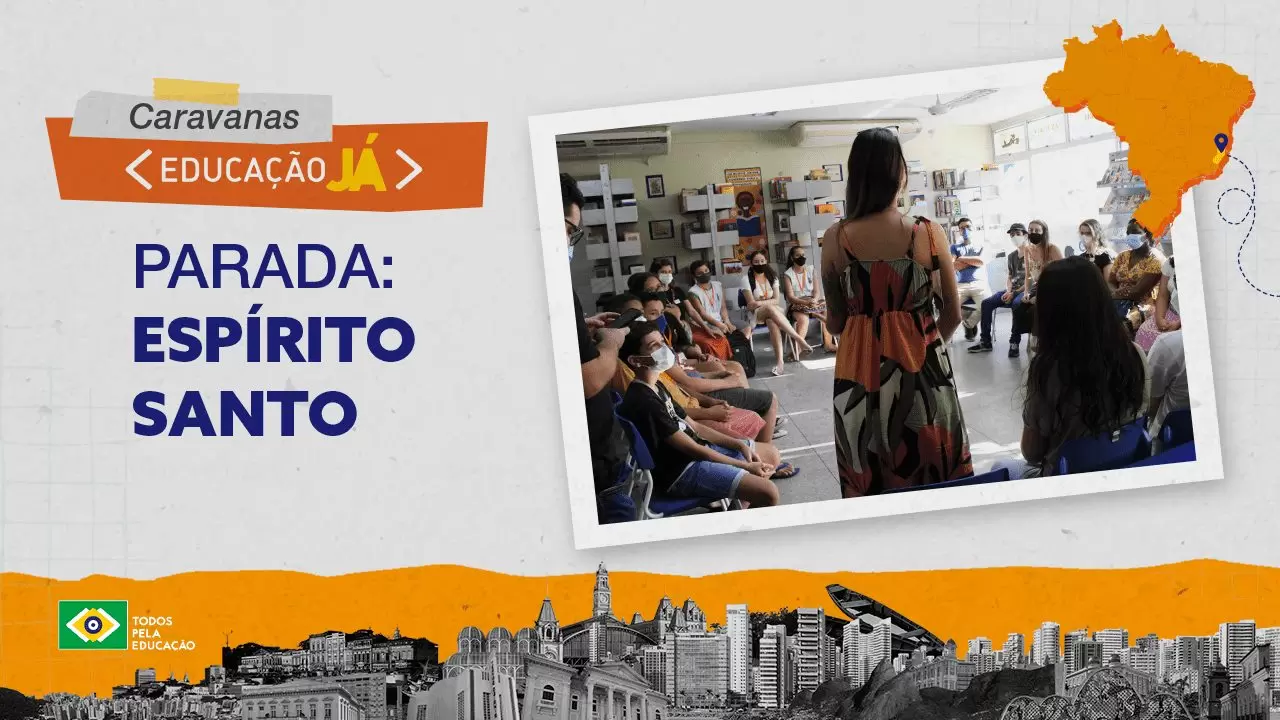 Educação Já Caravans – Vitória (ES)
---
We started the Educação Já Caravans with the right foot in Espírito Santo, the first destination chosen to be mobilized in favor of Education. We landed in the capital Vitória with great desire to put the Public Basic Education agenda in evidence in the state, after all, this is the objective of the Caravans: to promote dialogue on Education and show the importance of having it as a priority in the next political administrations.
MOBILIZE FOR EDUCATION IN ALL BRAZILIAN REGIONS. GET TO KNOW EDUCAÇÃO JÁ CARAVANS
In Vitória, we had the participation of the main managers and politicians of the state, such as: Renato Casagrande (PSB), governor and Vitor de Ângelo, state secretary of Education. We also met with the pre-candidates for the government: César Colnago (PSDB), Erick Musso (Republicans), Felipe Rigoni (União Brasil) and Audifax Barcelos (Rede).
We visited the Talma Sarmento de Miranda Municipal School of Elementary Education (Emef), where we talked with students and teachers about Espírito Santo Education.
See photos of our visit to Vitória (ES)