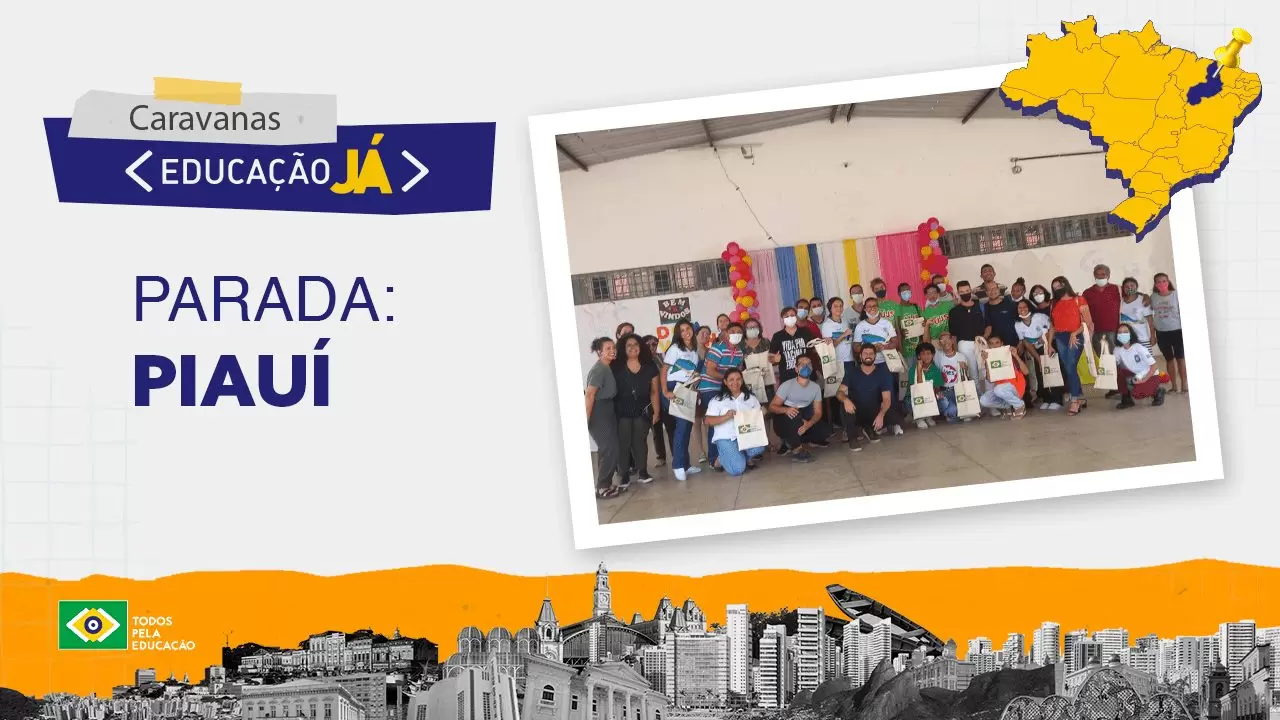 Educação Já Caravans – Teresina (PI)
---
Teresina, the capital that also participated in our Educação Que Dá Certo initiative, was the second stop of the Educação Já Caravans. Seeking to stimulate the discussion about the importance of placing Public Basic Education in the spotlight in political plans, Todos Pela Educação promoted conversations and debates with students, teachers, managers, pre-candidates, politicians and influencers from Piauí between the 18th and 20th of April.
SEE WHERE WE ALSO PASS WITH THE EDUCAÇÃO JÁ CARAVANS
Nomes como o de Ellen Gera, Secretário de Educação do Piauí; Rafael Fonteles (PT), pré-candidato ao governo do estado; Regina Souza (PT), governadora do Piauí; Iracema Portella (Progressista), pré-candidata à vice-governadora do Piauí; Ismael Silva (PSD), vereador de Teresina e Washington Bonfim (PSB), pré-candidato ao governo do estado fizeram parte dessa mobilização.
Os encontros com os professores e alunos aconteceram na Unidade Escolar Dom Severino.
Veja fotos de nossa passagem por Teresina (PI)
See photos of our visit to Teresina (PI)