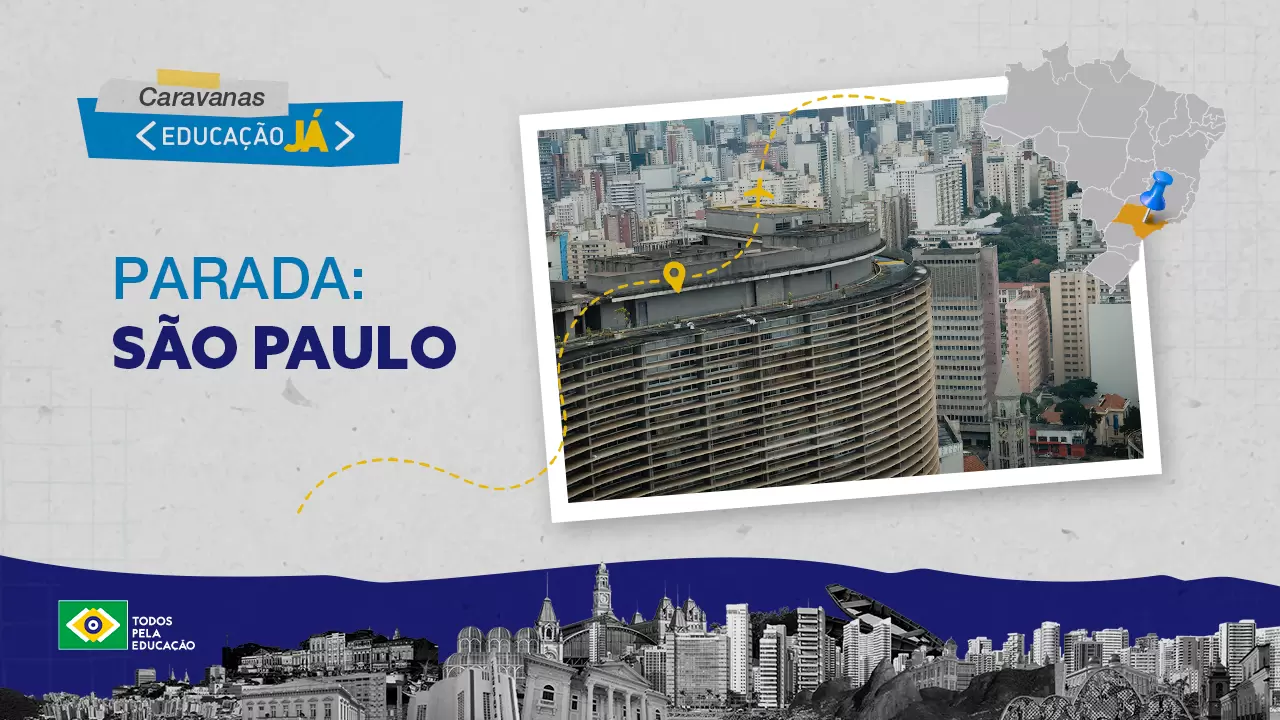 Educação Já Caravans – São Paulo (SP)
---
In an election year, especially one as important as this one, it is essential to know what your candidate's priorities are. That's why Todos is touring Brazil with the Educação Já Caravans to make sure that Education will be at the top of the list!
LEARN MORE ABOUT EDUCAÇÃO JÁ CARAVANS
In São Paulo, in addition to meetings and conversations with state politicians, we held the Vozes na Escola meeting with students and teachers from Escola Estadual Maestro Fabiano Lozano. There, we talked about the main challenges and solutions for improving the school community.