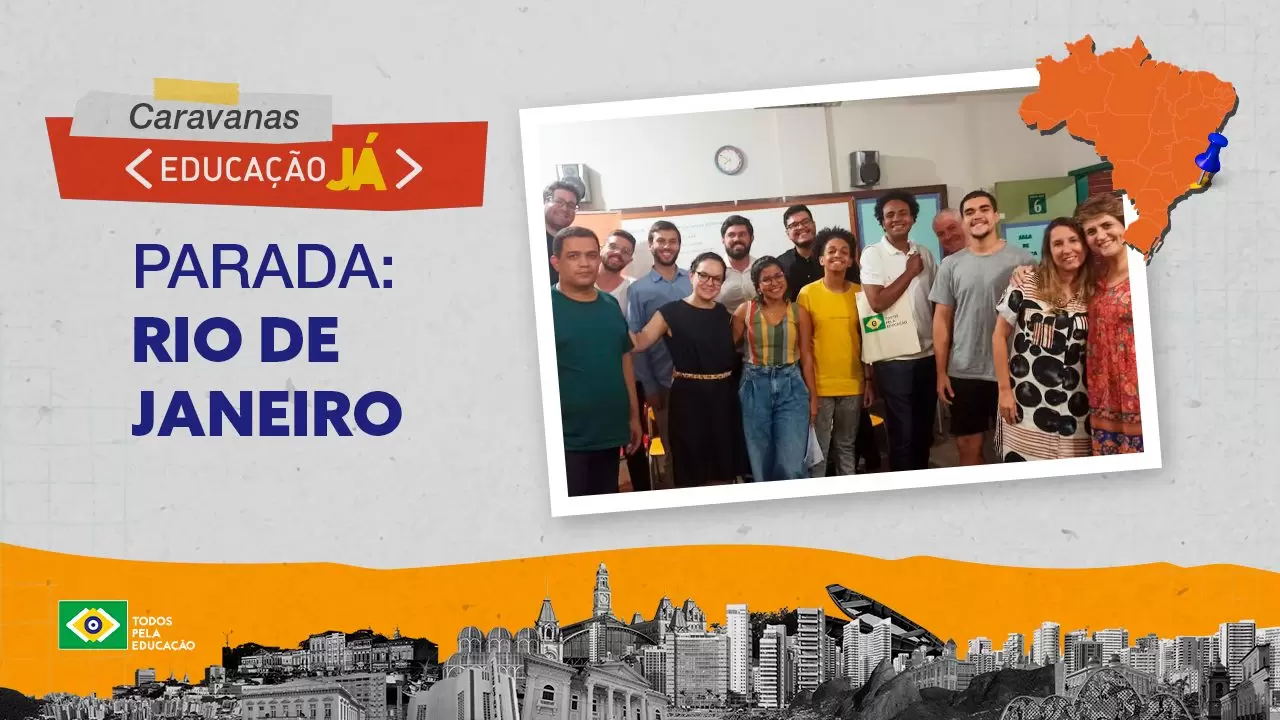 Educação Já Caravans – Rio de Janeiro (RJ)
---
The capital of Rio de Janeiro was the third place chosen to receive the Educação Já Caravans. In an election year like this, in addition to being extremely important to demand from our future and current managers the due attention to quality Basic Education, it is also necessary to mobilize the largest number of people on the subject. That's why Todos Pela Educação is traveling to the five Brazilian regions and was in Rio de Janeiro on the 3rd and 4th of May.
LEARN MORE ABOUT EDUCATION CARAVANS NOW
Renan Ferreirinha, state deputy from Rio de Janeiro; Cláudio Castro, governor and pre-candidate for reelection; deputy André Ceciliano, interim president of the Legislative Assembly of Rio; Felipe Santa Cruz; Rodrigo Neves; and Marcelo Freixo, all of them pre-candidates for the government of Rio, were part of the conversations and debates promoted by the Caravans.
In addition to politicians, we also talked to teachers and students at the Baptista Pereira Municipal School.
See photos of our visit to Rio de Janeiro (RJ)