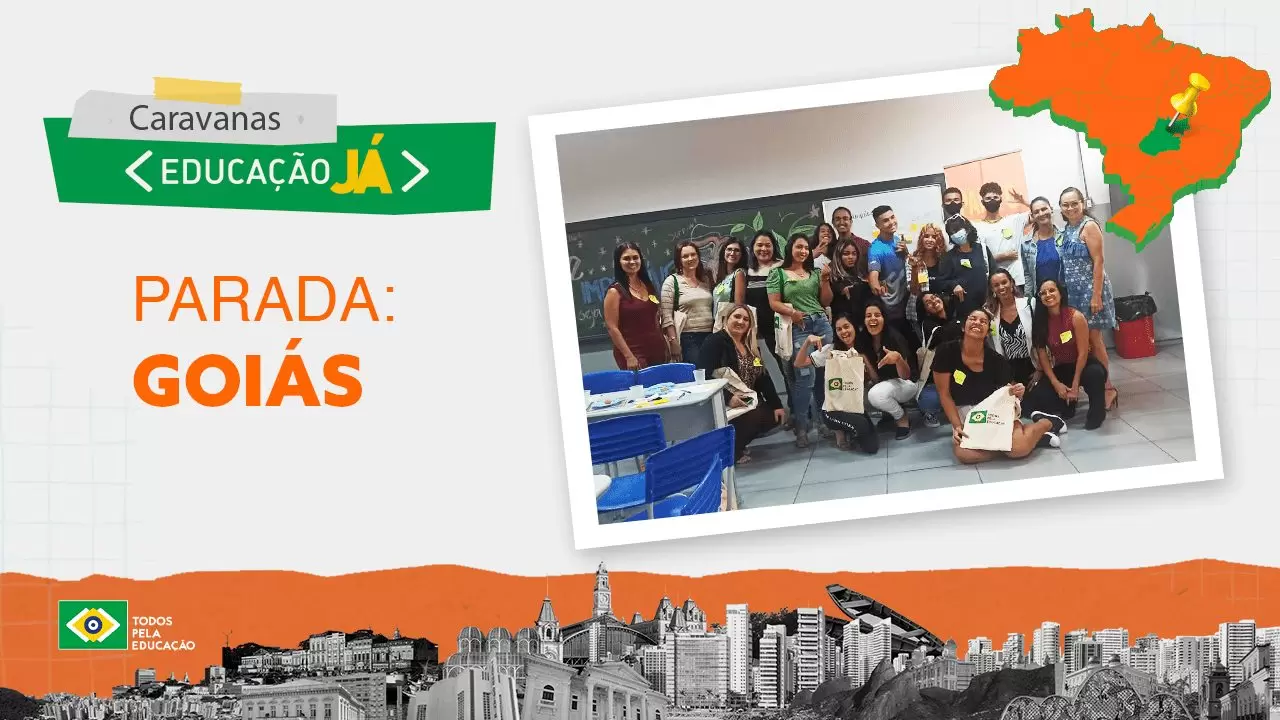 Educação Já Caravans – Goiânia (GO)
---
Goiânia was the scene of much conversation and debate with the arrival of Caravans Educação Já on the 10th and 11th of May. Bringing the agenda of a Public Basic Education to debate is very important. In an election year like this, we need to debate with our future public managers about their government priorities and be sure that Education will be one of them.
GET TO KNOW EDUCAÇÃO JÁ CARAVANS: A JOURNEY THROUGH BRAZILIAN EDUCATION
In the capital of Goiás, we have the presence of managers, pre-candidates and governors, such as: Ronaldo Caiado, current governor and pre-candidate for the state government; Talles Barreto (UB), president of the Education Commission of the Legislative Assembly of Goiás (Alego); Colonel Adailton (PRTB), vice president of Alego's Education Commission; Aava Santiago (PSDB), municipal councilor of Goiânia; Gustavo Mendanha (Patriota/GO), pre-candidate for governor; Fátima Gavioli, State Secretary of Education; Daniel Vilela, pre-candidate for vice governor and Guimarães José Frederico (MDB/GO), state president of Fundação Ulysses.
We also promoted a conversation with teachers and students at Colégio Estadual Polivalente Professor Goiany Prates.
See photos of our visit to Goiânia (GO)